Important Dates

Submission:

Nov. 4, 2019

Conference:

Dec. 18-20, 2019

Notification:

20-40 days after the submission

Publication:

15-20 days after the final edition
More Conferences
Contact Information

Email:

conference123net@126.com

Cell Phone:

0086-18101720867

Telephone:

021-51098086

WeChat:

18101720867
Keynote Speakers
The information about the Keynote Speakers of ICEEES2019 is as follows, which will be updated regularly.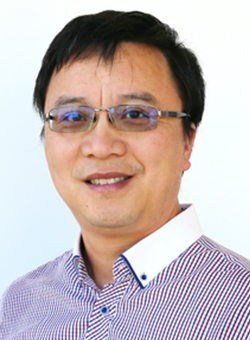 Dr. Yun Wang, Professor
Faculty of Mechanical and Aerospace Engineering, University of California Irvine, Irvine, USA
Biography: Dr. Yun Wang received his B.S. and M.S. degrees in Mechanics and Engineering Science from Peking University in 1998 and 2001, respectively. He went to the Pennsylvania State University where he received his Ph.D degree in Mechanical Engineering in 2006. Wang joined the MAE (Mechanical and Aerospace Engineering) faculty at the University of California, Irvine in 2006. Wang has produced over 70 publications in PEM fuel cell, including a book on PEM Fuel Cell Water and Thermal Management Fundamentals in 2013 and a PEM fuel cell review paper in 2011 (which has been cited over 2,150 google scholar times). He received a few awards, including the prestigious Distinguished President's Award and Outstanding Educator Award from Orange County Engineering Council, the Seasky Scholarship from Dalian University of Technology, China, and the 2011-2012 Applied Energy Certificate of Excellence: Most Downloaded Authors. Several of his seminal works are highly cited in the major fuel cell journals. His 45 journal papers published in 2005-17 have been cited over 5,000 times. Scopus (last access on 10/3/2018) shows one first-authored paper is the most cited in the history of Applied Energy since 1975 (among 12,590 papers). Wang served as Track chair/co-chair, session chair/co-chair, conference chair and committee member (>50 times) for many international conferences of fuel cells, thermal energy, and engineering. Wang is currently Professor at the UC Irvine and ASME Fellow.
Topic: Fundamental and Design of Gas Diffusion Media in PEM Fuel Cells
Abstract: Polymer electrolyte membrane (PEM) fuel cell has been regarded as a potential power source for various applications due to its noteworthy features of high efficiency and zero emission. Its performance and dynamics are controlled by electrochemically coupled transport processes, including fluid flow, phase change, species transport, energy conservation, and proton/electron conduction. Gas diffusion media are one of the most important components in PEM fuel cell, which provide pathways for gas reactants, electron/heat transfer, and liquid removal. Fundamentals are required to improve their engineering design and transport control, and improve fuel cell performance and durability. In this talk, I will present several fundamental and design aspects of fuel cell gas diffusion media that the UC Irvine has original contributions, including: Stochastic Material Reconstruction of Gas Diffusion Media; Two-phase Flow and Heat Pipe Phenomena; Multiphysics of Gas Flow, Heat Transfer, and Electron Conduction in the Micro-structure, Heterogeneity's Impacts, including Land Compression, and Mix-wettability Impacts. Some work was in collaboration with the Sandia National Lab and Las Alamos National Lab and supported by Nissan, Honda, and Ford Motor Companies.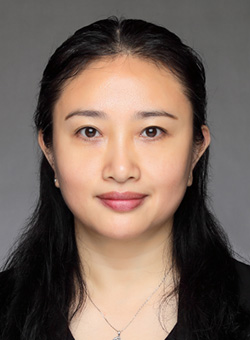 Dr. Chen Jian, Associate Professor
Green Industry Research Center, Beijing Normal University, Zhuhai, China
Biography: Dr. Jian Chen received her PhD on Management from Huazhong Agricultural University. Once lectured in Huazhong Agricultural University, she is now Associate Professor in Beijing Normal University, Zhuhai. She was a visiting scholar in De Montfort University (UK) Business School(2004), Visiting Scholar in Gloucestershire University (UK, 2006-2007 and 2016-2017 respectfully), Chinese National Scholarship Council funded as Visiting scholars to UK for one year, appointed as Research Fellow in the Institute of Energy and Sustainable Development and the School of Business Law, De Montfort University, UK. So far, Dr. Chen has participated in 4 international projects, 7 provincial projects, 2 municipal projects, 5 school-level projects; 1 social science project in Hubei Province, and 2nd excellent economic and social development research project in Meizhou city Awards, Guangdong Province, presided over the University's quality project of the school-level curriculum "Organizational Behavior", "Principles of Management", "Enterprise Strategic Management". In recent years, 58 domestic and international academic papers have been published, including 5 CSSCI journals, 6 ISTP papers, and 8 core journals. 2 works, 1 textbook, and 3 joints; Also, as director of Green Industry Research Center of Beijing Normal University, Zhuhai, Chen concurrently is a member of Guangdong Rural Economics Association, Consultant of Zhuhai Credit Association, and Standing Director of Zhuhai Convention and Exhibition Industry Association.
Topic: Study on the Impacts of the World's Carbon Emission Trading Market on the Performance of China's Electric Power Enterprises
Abstract: As one of the main players in the carbon trading market, power enterprises are important areas of carbon emissions, who need to find out better strategies to build a reasonable performance system so as to achieve good enterprises long-term development. This paper first gives a brief introduction to the concepts and theories of China's carbon emissions trading mechanism, and systematically shows the development of domestic and foreign carbon emissions trading market. Secondly, taking the electric power enterprises as examples, this paper explains the ways of building and developing the performance system of the electric power enterprises under the background of carbon emissions trading system. At the same time, the authors of this paper analyze how the carbon emission trading market affects the performance of power enterprises under the low-carbon environmental protection policy, and how to form a performance evaluation system centered on low-carbon indicators. Finally, the authors put forward suggestions on how to better adapt to the carbon emissions trading market and improve enterprise performance.